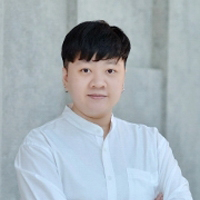 Phattarunda Jaree, Ph.D.
Ph.D. (Biochemistry), Chulalongkorn University, 2014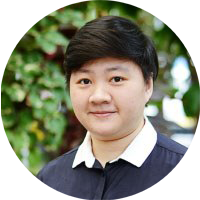 Ext. 1273
Email:  
phattarunda.jar@mahidol.ac.th
Field of Research: Shrimp Molecular Biology
Selected Publications:
Jaree P, Wongdontri C, Somboonwiwat K. White Spot Syndrome Virus-Induced Shrimp miR-315 Attenuates Prophenoloxidase Activation via PPAE3 Gene Suppression. Front Immunol. 2018;9:2184.Jaree P, Kawai T, Lo CF, Tassanakajon A, Somboonwiwat K. Genome organization and definition of the Penaeus monodon viral responsive protein 15 (PmVRP15) promoter. Fish Shellfish Immunol. 2019;93:997-1006.
Jaree P, Senapin S, Hirono I, Lo CF, Tassanakajon A, Somboonwiwat K. WSV399, a viral tegument protein, interacts with the shrimp protein PmVRP15 to facilitate viral trafficking and assembly. Dev Comp Immunol. 2016;59:177-85.
Boonchuen P, Maralit BA, Jaree P, Tassanakajon A, Somboonwiwat K. MicroRNA and mRNA interactions coordinate the immune response in non-lethal heat stressed Litopenaeus vannamei against AHPND-causing Vibrio parahaemolyticus. Sci Rep. 2020;10(1):787.
Guo E, Korkut GG, Jaree P, Soderhall I, Soderhall K. A Pacifastacus leniusculus serine protease interacts with WSSV. Fish Shellfish Immunol. 2017;68:211-9.