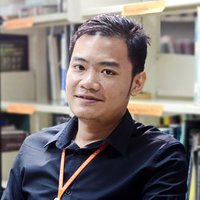 Asst. Prof. Kittikun Viwatpinyo, Ph.D.
Kittikun  Viwatpinyo, Asst.Prof., Ph.D.
Ph.D. (Anatomy) Mahidol University
B.Sc. (Zoology) Chulalongkorn University
Ext. 1340
Email:kittikun.viw@mahidol.ac.th
Field of Research:
Oligodendrocytes and mechanism of myelin damage
Cellular pathology and histopathology of nervous tissue
The functional components of the white matter in the central nervous system are myelinated axons and oligodendrocytes. It is well-known that oligodendrocytes maintain axonal functions by providing oxygen and glucose for metabolism, and keep myelin sheath in check in order to maximize speed of neural transmission. During pathological conditions, such as ischemia, inflammation or demyelinating disease, oligodendrocytes might be affected by accumulation of reactive oxygen species, excitatory amino acids and inflammatory cytokines. These molecules could lead to oligodendrocyte dysfunction and loss of myelin integrity. My research group is attempting to investigate the detailed mechanism how oligodendrocytes respond to certain molecules under pathological condition using animal and cell culture models, and how to improve oligodendrocyte function and myelin content within damaged white matter. I am also interesting in researches involving histopathological changes in brain, spinal cord and peripheral nerves after exposed to toxic substances, ranged from heavy metals to pesticides and drugs of abuse.
Selected publications
Suriyuth, J., Viwatpinyo, K.,  Phornphutkul, C. and Mahakkanukrauh, P. (2015). Anatomical relationship between the deep peroneal nerve and the anterolateral surface of the tibia in Thai cadavers. Journal of the Medical Association of Thailand. 98(2):207-11.
Thummayot S., Tocharus C., Pinkaew D., Viwatpinyo K., Sringarm K. and Tocharus J. (2014) Neuroprotective effect of purple rice extract and its constituent against amyloid beta-induced neuronal cell death in SK-N-SH cells. Neurotoxicology. 45:149-58.
Baramee P., Viwatpinyo K., Pattarasakulchai T. and Mahakkanukrauh P. (2014) Occurrence and patterns of extralaryngeal branching of the recurrent laryngeal nerve in Thai cadavers. Chiang Mai Medical Journal. 53(3):119-126.
Tohno, Y., Tohno, S., Azuma, C., Ongkana, N., Mahakkanukrauh, P., Minami, T., Suwannahoy, P., Viwatpinyo, K. and Ke, L. (2013). Age-related differences and relationships between elements in human amygdala and other limbic system or basal ganglia. Biological Trace Element Research. 152(2):161-73.
Viwatpinyo, K. and Chongthammakun, S. (2009). Activation of group I metabotropic glutamate receptors leads to brain-derived neurotrophic factor expression in rat C6 cells. Neuroscience Letters. 467(2):127-30.
Viwatpinyo, K. and Chongthammakun, S. (2008). Phosphorylation of cAMP Response Element Binding Protein Induced by Group I Metabotropic Glutamate Receptors in Astrocytes. Journal of Neurochemistry. 106 (suppl. 1): 41.
Course participated
MBNS 600 Neurobiology (course coordinator)
MBNS 604 Research methodologies and techniques in neuroscience
MBNS 606 Current topics in neuroscience
MBNS 607 Advanced research project in neuroscience
MBNS 650 Developmental neuroscience
MBNS 655 Pathogenesis of neurological diseases
---