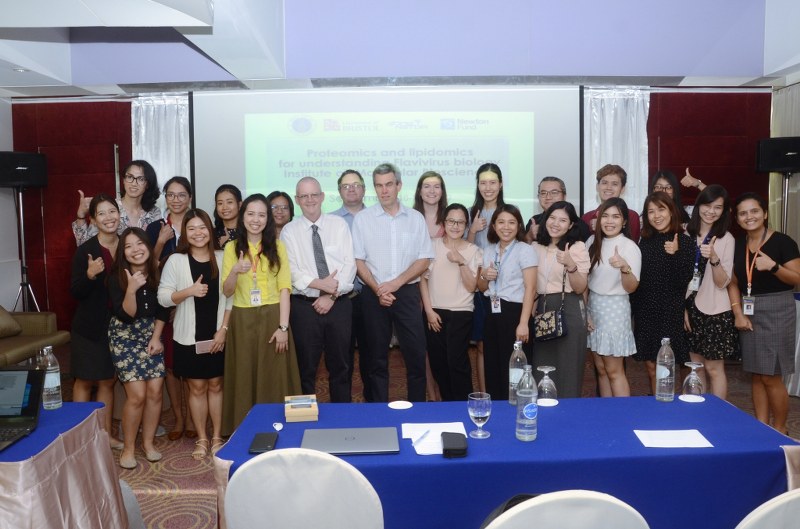 16th and 17thSeptember 2019

Workshop on Lipidomics and proteomics for understanding Flavivirus biology.
This workshop is organized by Professor Duncan R. Smith of Mahidol University and Dr Andrew Davidson of the University of Bristol, UK. The aim of the meeting is to inform attendees of methods available for generation and analysis of lipidomic and proteomic data. Prof Smith and Dr Davidson currently jointly hold a research grant under the UK-Thai Newton Fund, with funding being provided by the United Kingdom Medical Research Council and the Thai National Science and Technology Development Agency. Support for the workshop is through the Newton Fund grant. The aim of the grant is the analysis of flavivirus infection on the cellular lipidome – implications for virus particle production and replication. Progress on this grant will additionally be updated during the workshop.