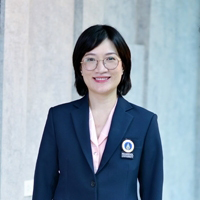 Niramol Jitprasutwit, Ph.D.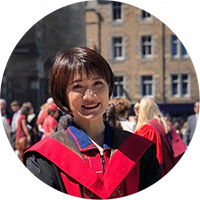 Ph.D.
Ext. 1420
Email:  

niramol.jit@mahidol.ac.th

Field of Research:
Burkholderia pseudomallei is an intracellular bacterium that causes melioidosis, a severe disease in humans and animals that is endemic in Northeast Thailand, which is an emerging infectious disease and is the third most common cause of death from infectious diseases after HIV/AIDS and tuberculosis. This bacterium causes community-acquired bacteraemia with an average mortality rate of around 40%. This pathogen is resistant to common antibiotics and a suitable vaccine is not available. Hence, our research aims at understanding B. pseudomallei pathogenesis which is of key importance to gain insight into how B. pseudomallei hijack the host machinery for its intracellular life. This knowledge could be useful for the design of future novel vaccines and therapeutic approaches for melioidosis.

Selected Publications

1.Jitprasutwit N, Zainal-Abidin N, Vander Broek C, Kurian D, Korbsrisate S, Stevens MP, Stevens JM. Identification of Candidate Host Cell Factors Required for Actin-Based Motility of Burkholderia pseudomallei. J Proteome Res. 2016 Dec 2;15(12):4675-4685. doi: 10.1021/acs.jproteome.6b00760. Epub 2016 Nov 22. PMID: 27934296.

2.Jitprasutwit S, Jitprasutwit N, Hemsley CM, Onlamoon N, Withatanung P, Muangsombut V, Vattanaviboon P, Stevens JM, Ong C, Stevens MP, Titball RW, Korbsrisate S. Identification of Burkholderia pseudomallei Genes Induced During Infection of Macrophages by Differential Fluorescence Induction. Front Microbiol. 2020 Feb 21;11:72. doi: 10.3389/fmicb.2020.00072. PMID: 32153515; PMCID: PMC7047822.

3.Kaewpan A, Duangurai T, Rungruengkitkun A, Muangkaew W, Kanjanapruthipong T, Jitprasutwit N, Ampawong S, Sukphopetch P, Chantratita N, Pumirat P. Burkholderia pseudomallei pathogenesis in human skin fibroblasts: A Bsa type III secretion system is involved in the invasion, multinucleated giant cell formation, and cellular damage. PLoS One. 2022 Feb 3;17(2):e0261961. doi: 10.1371/journal.pone.0261961. PMID: 35113856; PMCID: PMC8812868.