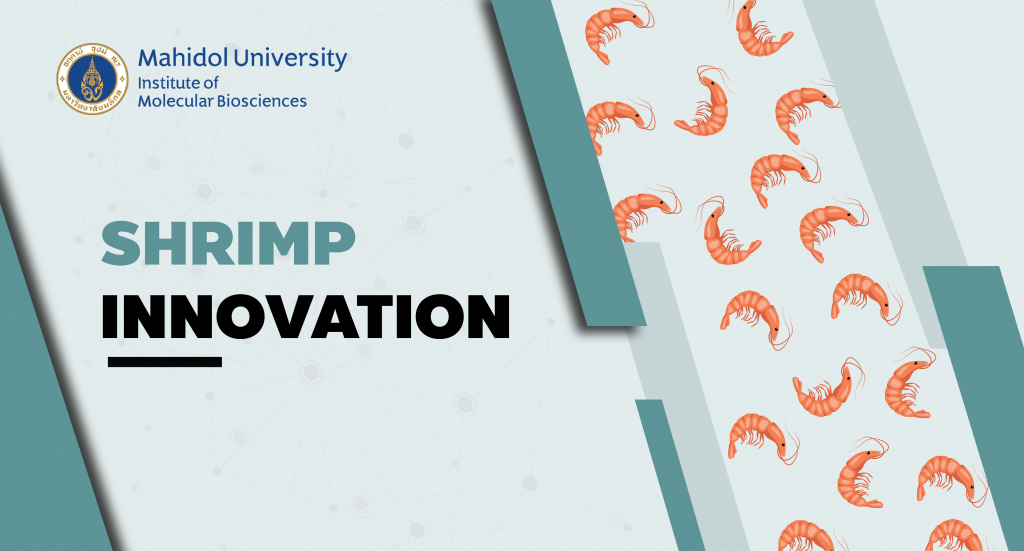 Center of Applied Shrimp Research and Innovation
The Center of Applied Shrimp Research and Innovation (CASRI) is established with the objectives to extend and transfer knowledge and innovations gained from molecular bioscience researches to the shrimp farmers. The Center strives for excellence in shrimp production and outstanding innovative products to reduce the cost of shrimp production such as female broodstock capable of producing male progenies, and a novel method to produce shrimp without unethical eye ablation. CASRI will play an important role in acquiring new knowledge in order to be able to solve new problems in shrimp production that may arise in the future. In addition, we are also committed to be a learning center for students and the public, generating mutual benefit wtih public engagement. This will bring us to the forefront as an important player in the Institute's goal of becoming a social enterprise organization.
The Center of Applied Shrimp Research and Innovation has an aquaculture building with an approximate area of ​​872 square meters. It houses shrimp culturing and production system that allows for the sustainable use of water resources by having an environmental-friendly recirculation process. CASRI is currently undergoing the certification process for Good Aquaculture Practices (GAP) from the Department of Fisheries to become a model in shrimp research and development, allowing us to help raise the standard of shrimp production and commercialization of the country.