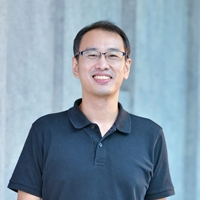 Panitch Boonsnongcheep, Ph.D.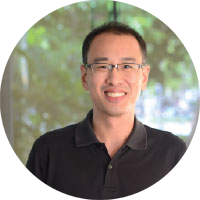 Ph.D. (Phytopharmaceutical Sciences), Mahidol University, 2016
Email:Panitch.boo@mahidol.ac.th
Ext: 1360,1384
Research Interests:
Plant tissue culture
Natural products from plant
Selected Publications:
Boonsnongcheep P, Sae-foo W, Banpakoat K, Channarong S, Chitsaithan S, Uafua P, et al. Artificial color light sources and precursor feeding enhance plumbagin production of the carnivorous plants Drosera burmannii and Drosera indica. Journal of Photochemistry and Photobiology B: Biology. 2019;199:111628.
Boonsnongcheep P, Daodee S, Kitisripanya T, Putalun W. Increased carbazole alkaloid accumulation in Clausena harmandiana callus culture by treatments of biocontrol agent, Trichoderma harzianum and Bacillus subtilis. Applied Biochemistry and Biotechnology. 2019;189(3):871-83.
Pongkitwitoon B, Boonsnongcheep P, Kitisripanya T, Yusakul G, Sakamoto S, Tanaka H, et al. Preparation of a highly specific single chain variable fragment antibody targeting miroestrol and its application in quality control of Pueraria candollei by enzyme-linked immunosorbent assay. Phytochemical Analysis. 2019;30(6):600-8.