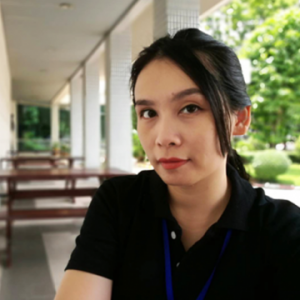 Supanee Chounchay, Thailand 
Ph.D. Neuroscience
  Success always comes when preparation meets opportunity. 
I have got a good opportunity when I was a PhD student in the Neuroscience program at MB, Mahidol University. I received a scholarship from the Thailand Research Fund through the RGJ PhD Program and a research grant from Huachiew Chalermprekiet University. I felt more challenged when I have to travel abroad as a visiting researcher at The UC Davis MIND Institute, USA. I spent a wonderful time there learning and gaining more research skill and experience. Studying abroad developed my knowledge, self-confidence, self-esteem, and provides substantive work experience. Furthermore, I have developed more friendships and were surrounded by good people across various cultures. In sum, I have had remarkable experience that I will never forget!.
Supanee now works as a lecturer at Huachiew Chalermprekiet University.