A place to grow and be
We promote excellence in academic and research to give you the best opportunity to succeed.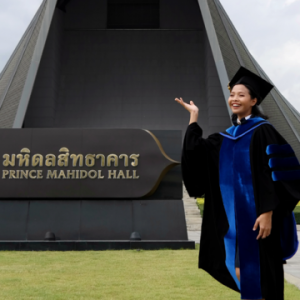 Nicha Puangmalai, Thailand
Ph.D. Neuroscience
   Literally, the knowledge and skills acquired from the university have greatly improved not only my academic skills, but also my social life.
A Freedom to discover
We work with you to translate your innovative idea to the highly impact research that will ultimately implemented in the reality and wildly recognized to the society.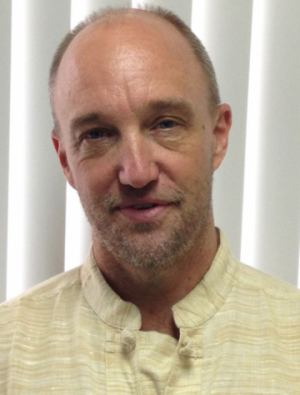 Kenneth Hodge, USA
Ph.D. Molecular Genetics and Genetic Engineering
  A professor who shared with me a sense of curiosity, an interest in original research of lasting significance, and a general love of science. 
An international profile
We provide our students the chance to work collaboratively with our partners from different sectors across the world.
Supanee Chounchay, Thailand 
Ph.D. Neuroscience
  Success always comes when preparation meets opportunity. 
A desirable environment to live and learn
At Salaya campus, there is never a dull moment.
| | | |
| --- | --- | --- |
| Salaya has several transports linked with Bangkok and other neighboring cities. Whether you chose to drive, take the bus, or grab the taxi, you can reach the center of Bangkok within 1 hour. | | A food lover heaven. Numerous restaurants, cafes, street food stalls and snack vendors, packed with mouth-watering recipes to suite all tastes, are located directly across the campus main gate. |
| | | |
| There are a decent number of karaoke restaurants, board game cafes, and modern movie theaters in the vicinity of campus. | | Music and film events are launched all year long at the beautiful sites of The College of Music  or at the Prince Mahidol Hall, the main concert hall of Mahidol University. |
| | | |
| Shopping is a breeze in Salaya. The city has a huge shopping mall (Central Plaza Salaya) and many supermarkets (Tesco, Big C, Foodland) as well as community malls. If you fancy shopping with cultural scene, two floating markets, Don Wai and Wat Lam Phaya  floating markets are close by. | | Salaya's location is connected with a canal of agro-tourism known as Klong Mahasawat. Cruise services are available to guide you to discover the scenic view of local life and to experience with famer activities along the canal. Lotus or water lily farm is one of the highlights of the trip. |
| | | |
| If you want to avoid facing the city buzz and relax in the green space, Sireerukachat Botanical Natural Learning Park is a place to be. Mahidol University has recently developed almost 70 acres of this garden and its surrounding to become a world-class conservation area. | | MU Sports Complex boasts an Olympic-sized swimming pool, athletic tracks, a superbly equipped gym, and 3000 seat arena hosting a wide range of sports and leisure activities. We also serve as a bike friendly campus.  An 18-hloe golf course and a shooting gallery are located nearby the campus as well. |